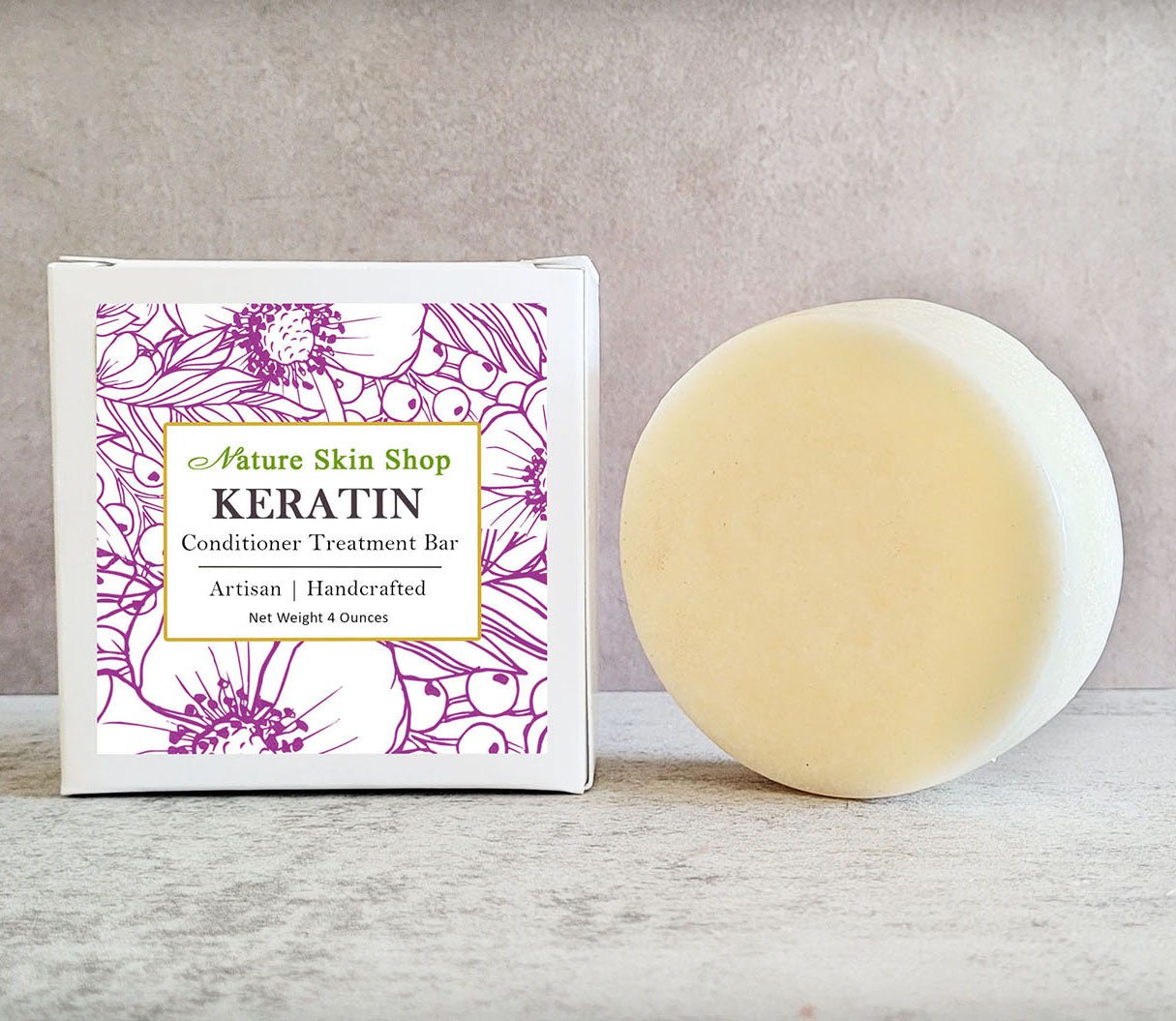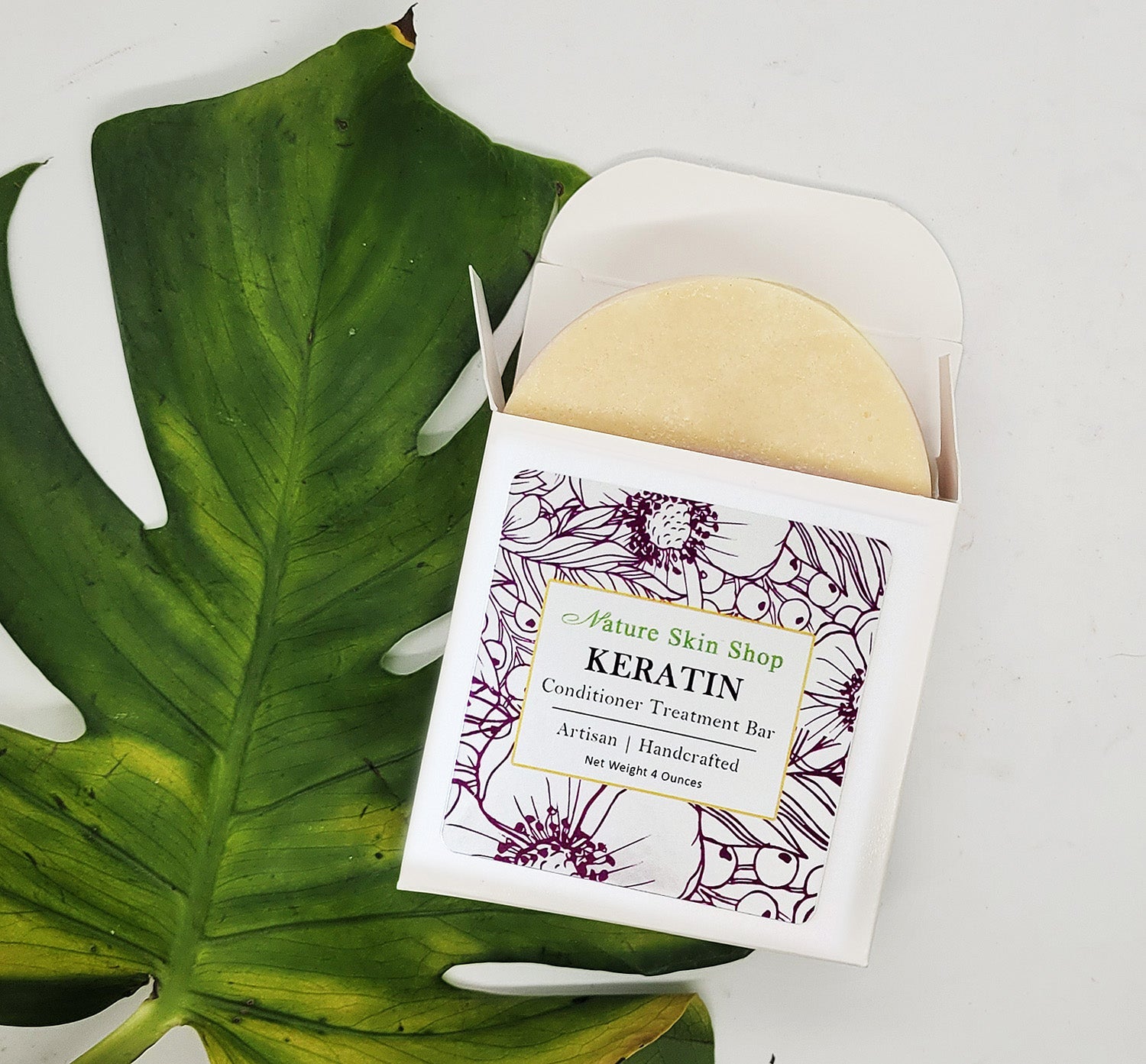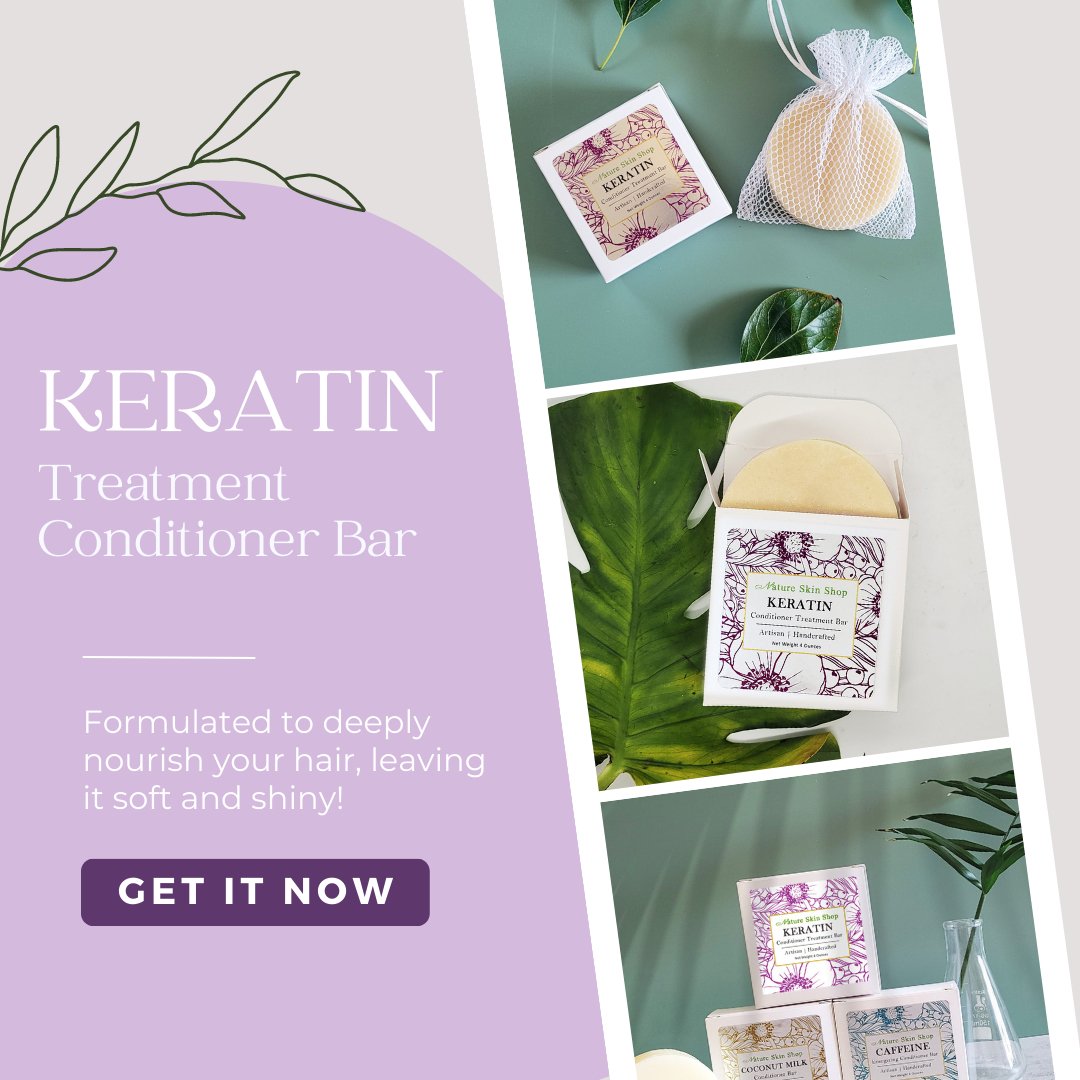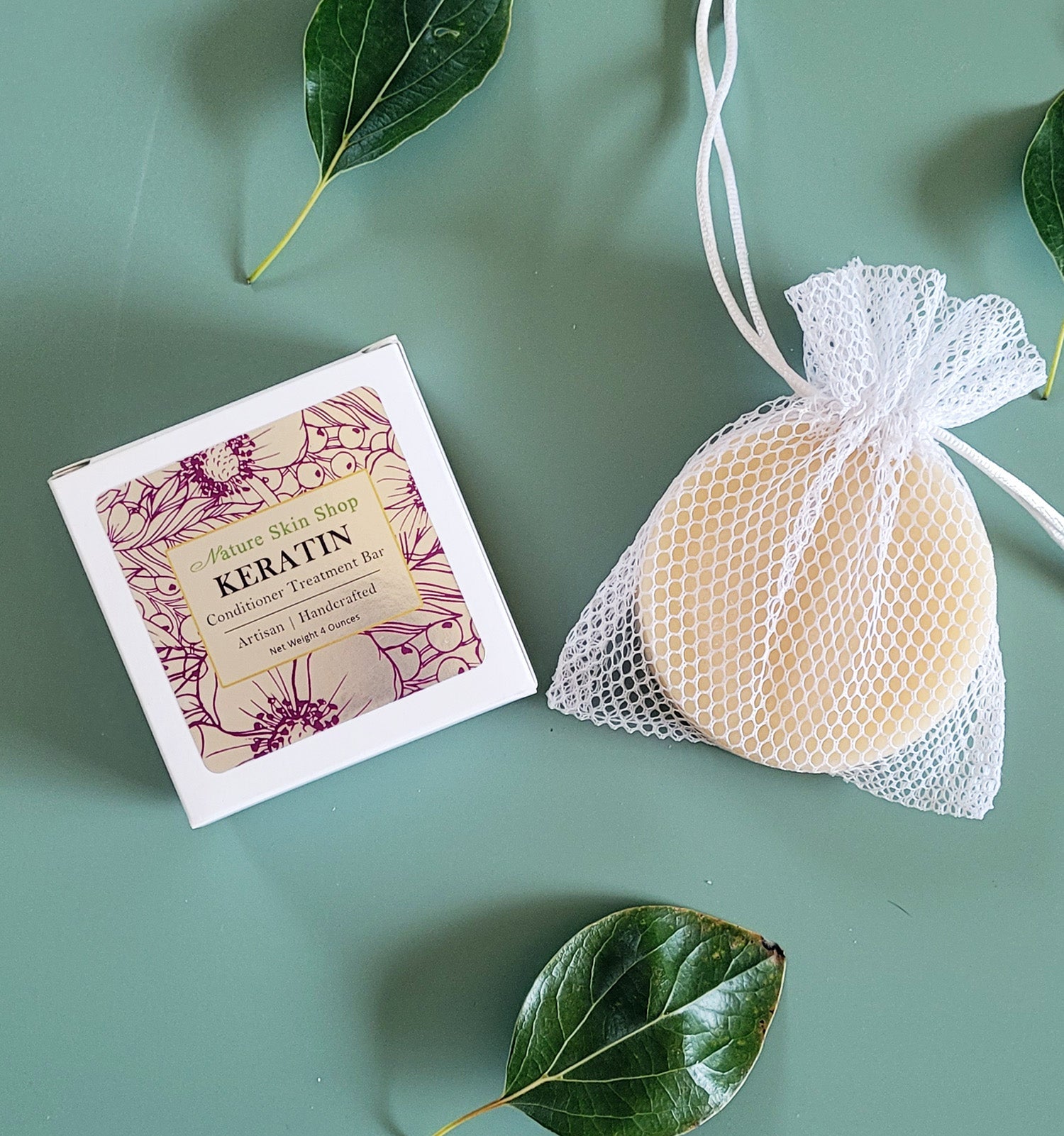 Share
Free Shipping
Free standard shipping on orders over $50.
10 customers are viewing this product
Behentrimonium Methosulfate (and) Cetearyl Alcohol, Cetyl Alcohol, Shea Butter, Coconut Oil, Jojoba Oil, Sweat Almond Oil, Panthenol, PhytoKeratin*, Vegetable Glycerin (and) Equisetum arvense (Horsetail) Leaf Extract (and) Salvia officinalis (Sage) Leaf Extract (and) Urtica urens (Nettle) Leaf Extract (and) Rosemarinus officinalis (Rosemary) Leaf Extract (and) Matricaria recutita (Chamomile) Flower Extract, Salix alba (White Willow) Bark Extract (and) Hibiscus sabdariffa (Hibiscus) Flower Extract (and) Panax ginseng (Ginseng) Root Extract (and) Ilex raraguariensis (Yerba Mate) Leaf Extract, Fragrance
Wet your hair, rub the conditioner bar between your hands and apply evenly from root to tip. Rinse thoroughly with water. Use with our Natural Shampoo Bars for best results!

When you're done: Keep your conditioner bar away from water. Using a soap dish or mesh bag that will keep your bar out of a puddle of water will prolong its life.
Shipping Policy :
If an order is placed for an amount over $50, we offer free Standard shipping to the USA  (which is estimated to arrive within 3-7 days) and provide the customer with tracking information once the item has been shipped. It typically takes 2-3 business days to process the order.
Returns Policy
We at Nature Skin Shop want you to be content with your order. Should you be displeased for any reason, please reach out to us at contact@natureskinshop.com within 15 days from your purchase date. Only products from our online store can be accepted; those from a retailer should comply with their return policy. We want to ensure a secure shopping environment for our customers, and therefore, we reserve the right to limit returns if any malicious activity is detected.
Get a Hair Salon Treatment everyday in the convenience of you home.

Keratin Treatment in a Bar is a revolutionary new way to apply a keratin treatment to your hair. Our bar is loaded with premium conditioning ingredients, including BTMS and panthenol, that work together to restore and rebuild damaged hair, while softening and adding shine. Our bar is easy to use and requires no additional mixing or tools - just apply it directly to your hair and enjoy the results.

The Solid Keratin Treatment Conditioner bar is a great alternative to the usual conditioner bottles. It is easy to use and just needs to be rubbed on wet hair. The bar is made with natural ingredients and is a great way for you to get all the benefits of keratin for your hair.

Reveal smooth, manageable, and thicker hair, all while helping to reduce single-use plastic waste: what could be better?