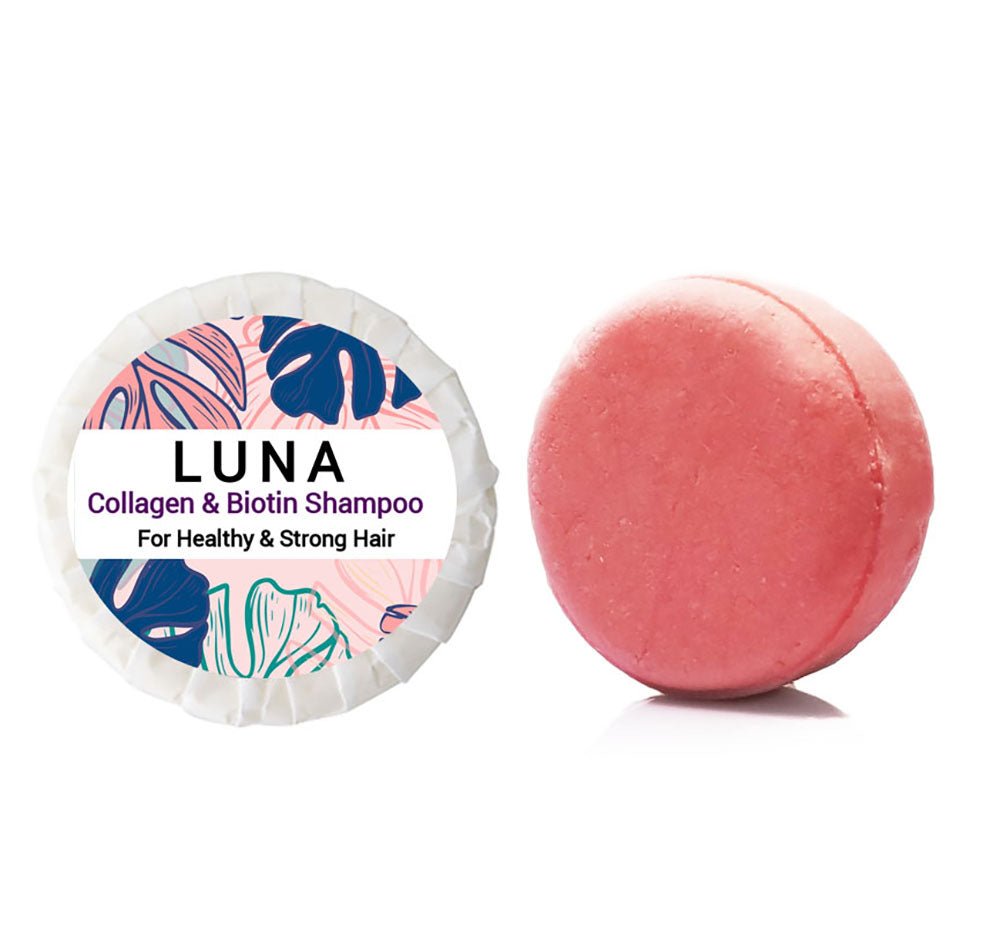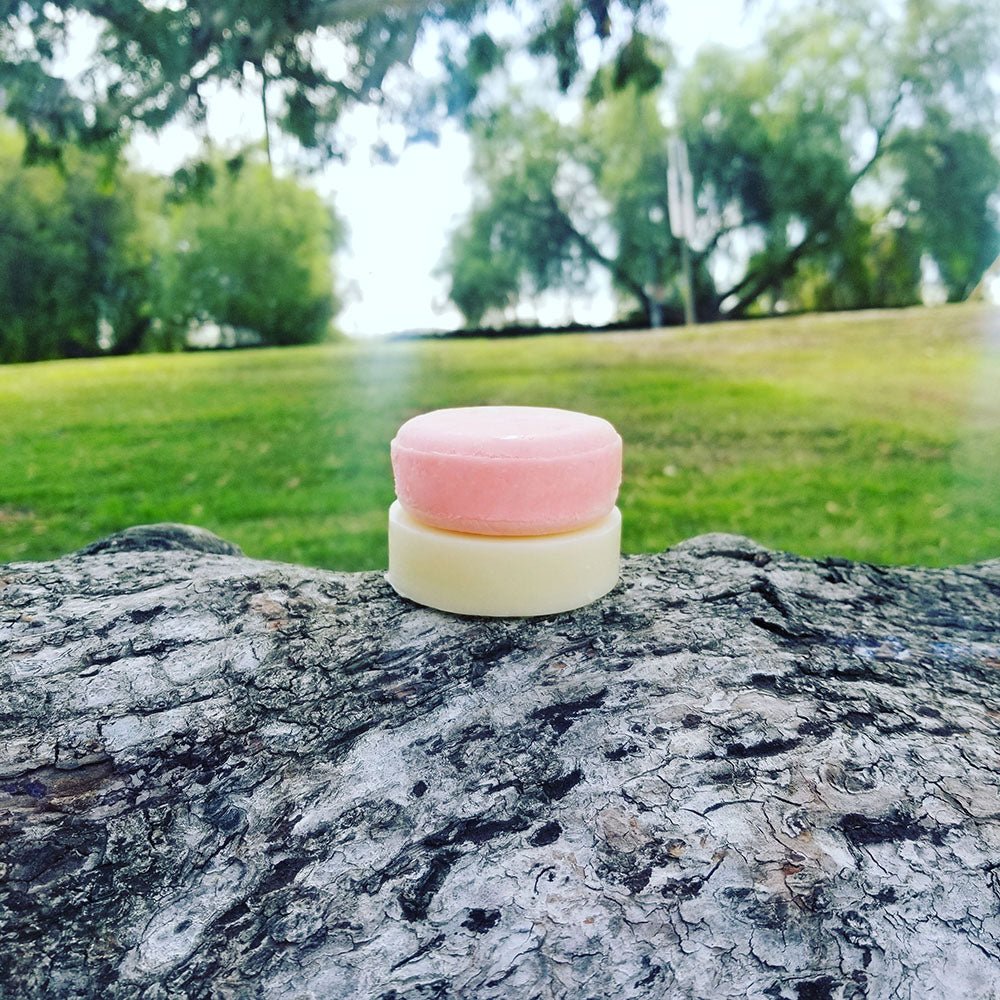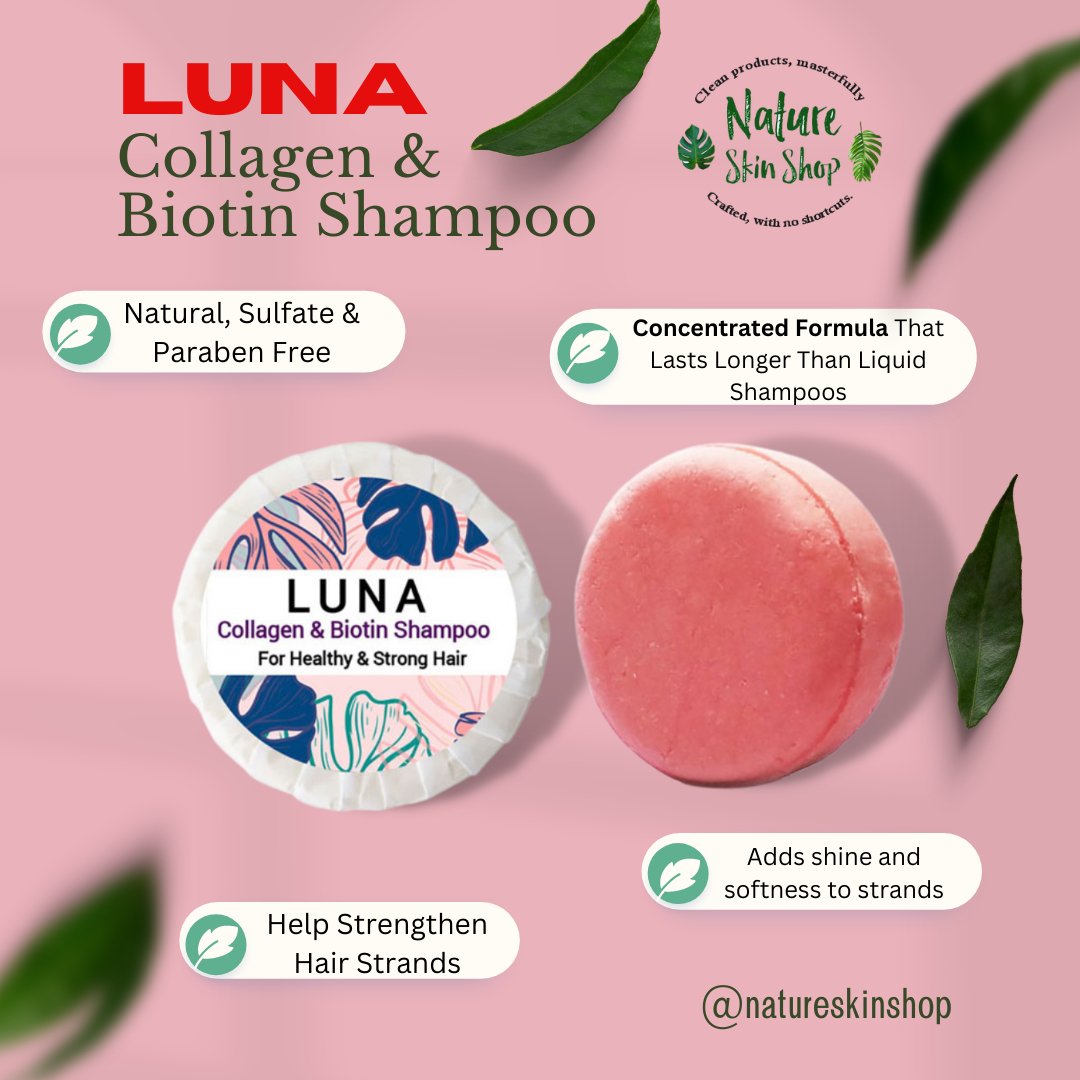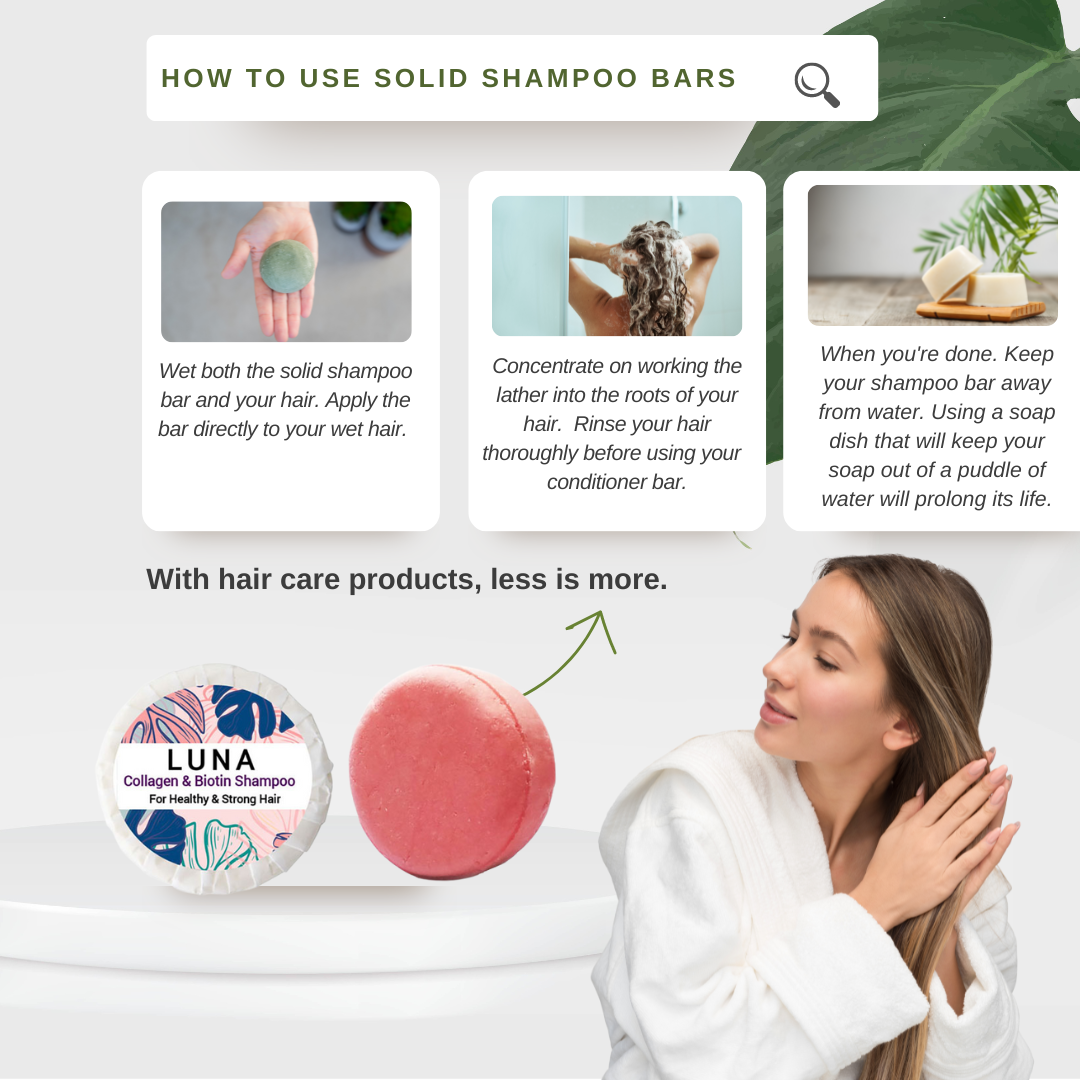 Share
Free Shipping
Free standard shipping on orders over $50.
10 customers are viewing this product
Sodium Cocoyl Isethionate, Sodium Coco Sulfate, Cocamidopropyl Betaine, Behentrimonium Methosulfate (and) Cetearyl Alcohol, Sodium Lactate, Tucuma Butter, Collagen Protein*, Biotin*, Provitamin B5, Stearic Acid, Fragrance Oil.
To use it, wet your hair thoroughly in the shower. Take your shampoo bar and run it over the top of your scalp until you feel enough has been left behind to create a lather. Focus on the length of the hair and ends. Rinse out and feel the soft, silky strands. When you're done. Keep your shampoo bar away from water. Using a soap dish that will keep your soap out of a puddle of water will prolong its life. For Travel, after use, pat dry your shampoo bar with a paper towel and allow to fully dry before storing in your travel tin
Shipping Policy :
If an order is placed for an amount over $50, we offer free Standard shipping to the USA  (which is estimated to arrive within 3-7 days) and provide the customer with tracking information once the item has been shipped. It typically takes 2-3 business days to process the order.
Returns Policy
We at Nature Skin Shop want you to be content with your order. Should you be displeased for any reason, please reach out to us at contact@natureskinshop.com within 15 days from your purchase date. Only products from our online store can be accepted; those from a retailer should comply with their return policy. We want to ensure a secure shopping environment for our customers, and therefore, we reserve the right to limit returns if any malicious activity is detected.
 If you're looking to amp you're hair condition, Luna is you're Bar! Fortify with Collagen and Biotin to help strengthen hair strands, also know to promote hair growth and prevent hair loss. And tucuma butter, an excellent choice for damaged hair and add shine to the strands. These mighty bars are concentrated bar of shampoo that can outlast two to three bottles of the liquid stuff.




Experience the power of this hard-working shampoo bar, perfectly balanced with collagen and biotin to promote healthy, strong hair. Tucuma butter helps repair and restore damaged hair, while adding a beautiful shine. Moreover, Luna lasts twice as long as regular shampoo bottles, making it an even more economical and effective choice for long-lasting hair health.


For external use only. If irritation occurs, discontinue use. Avoid contact with eyes.

Net Weight: 2.8 oz / 79.8 g